Aero Sport Power specializes in customizing, designing, and building high-performance experimental aircraft engines to customer specifications. Our vast selection of accessories as well as multi-tone paint schemes and chrome packages allow you to design your Aero Sport Power engine to suit your needs. Additional services available include engine repairs and overhauls, comprehensive inspections, non-destructive testing, cylinder flow matching, camshaft grinding, and accessory overhauls.
We believe your safety is of the utmost importance therefore all of our engines are assembled and tested to meet or exceed the high standards of a certified engine.  Our modern, fully equipped 15,000-square-foot facility is located in the Interior of British Columbia, Canada at the Kamloops Airport. Our dedication to customer service has made us an industry leader in the experimental aviation market; serving customers globally for over 20 years.
ArtCraft Paint is an aircraft painter with interior restoration capabilities that uniquely combines artistry with craftsmanship to turn ordinary aircraft into flying works of art. Artcraft highly values the appearance of your aircraft.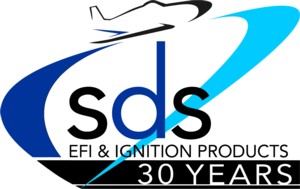 Catto Propellers is a progressive leader in propeller technology. With more than six world records set in speed, time to climb, altitude and short field takeoff, Catto Propellers offers an array of modern specialized propellers for experimental aircraft.
We manufacture a durable structural composite propeller with an optional nickel leading edge. Catto Propellers are a fully encapsulated composite propeller protecting it from all the elements.  A laminated wood core is CNC machined for precision and quality control, followed by glass/carbon fiber composite for structural integrity.
Lightspeed has become a leader in the realm of wearable technology for pilots by operating with a simple strategy: know your customer well and remain committed to relentless product evolution that expands performance to the edge of technological possibilities. This approach allowed Lightspeed to enter the aviation headset market already the innovation leader and allows us to set the standard for what is possible in the categories in which we compete. It's also a big part of why Lightspeed enjoys tremendous brand loyalty and is a company respected around the globe for its expertise and integrity.
If you'd like more information on sponsorship, please use our contact form.